Paula Baily Purcell
Healthy Aging -- Laughter...
Healthy Aging is about being healthy and having fun at the same time.
Research has shown that having fun on a regular basis promotes a happy life!
Laugh Several Times a Day - Increase Your Lifespan!
(Note: With Paula's permission, this article is open to the public)
Red Hat Society

"The Red Hat Society began as a result of a few women deciding to greet middle age with verve, humor and élan...."
The women's social group got its start in 1998 in Fullerton, Calif., when its founder, Sue Ellen Cooper, impulsively bought a bright red hat at a thrift store for a friend who was turning 55.
She also included a poem written by Jenny Joseph entitled "Warning, When I Am An Old Lady" about what the writer would do when she grew old. Joseph had decided that she would wear a purple dress with a red hat and do other silly things that she couldn't do when she was young, as though reaching the age of 50 granted her permission to act on her inner wackiness.
The gesture was such a success that Cooper gave more red hats and copies of the poem to other friends and they held a tea party on April 25, 1998.
Word spread and more women started their own chapters. The group received national publicity in 2000 and now there are more than 40,000 chapters in the United States and in 30 foreign countries. Cooper is referred to as the "Exalted Queen Mother" and most chapter heads are referred to as "Queens."
Red Hatters have been celebrating "sisterhood" ever since.
Reference: http://www.cnweekly.com/articles/2013/05/02/news/doc5182c63300e25424697839.txt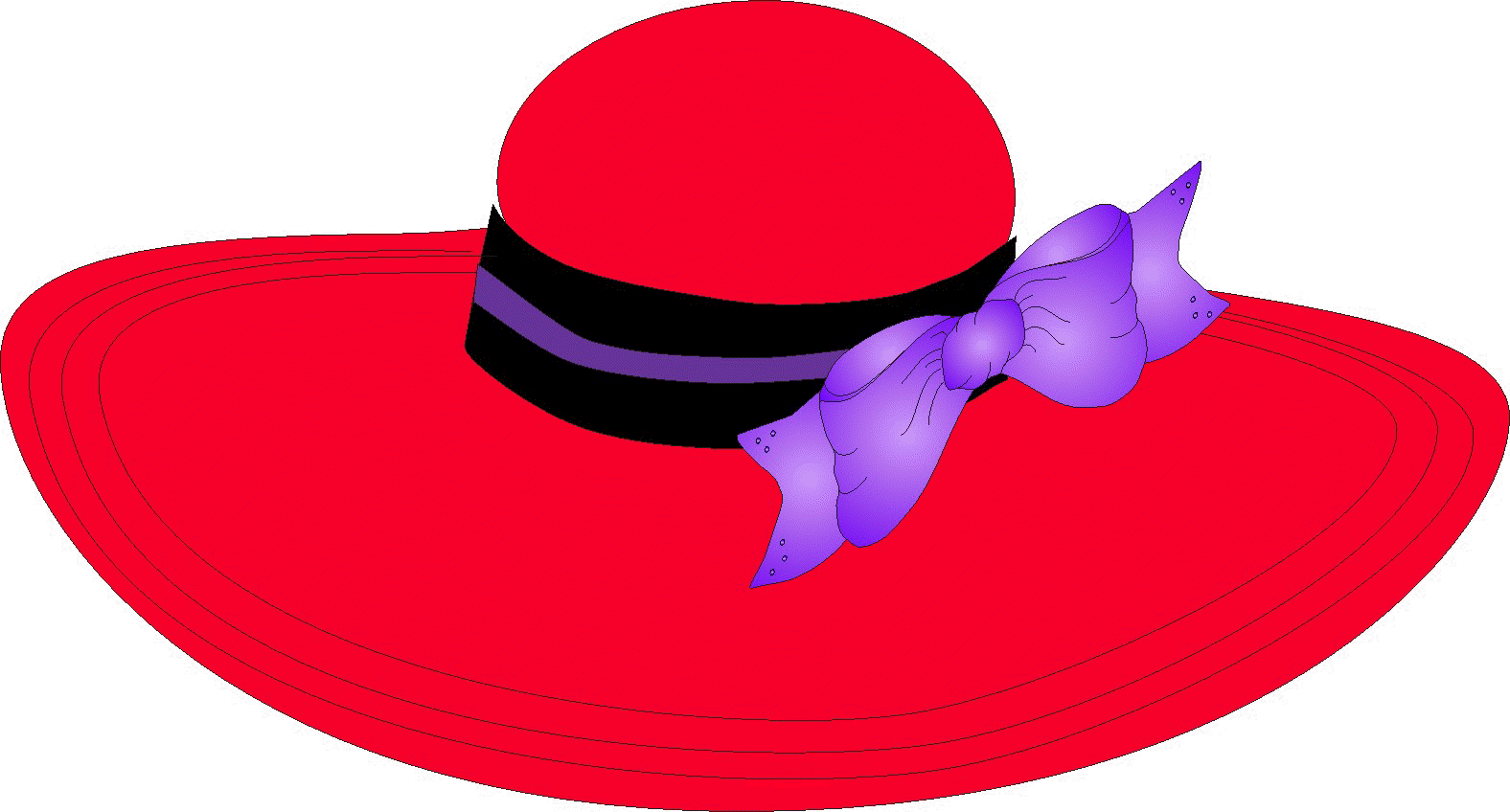 Red Hatters try to wear elaborately decorated hats and fashion accessories to go along with their purple clothes.
The group generally consists of women over 50 but is open to women of all ages and all walks of life. It is the largest women's social organization in the world. The ladies share a bond of affection and a genuine enthusiasm for wherever life takes them. Their meetings bring them friendship, fun and usually food.
Paula Baily Purcell
A Red Hatter...
The Red Hat group that I have belonged to for over 10 years is the Mermaids of Cohoes. It was formed by ladies from water aerobics at Cohoes Community Center.
I am having trouble picking a favorite event. As a member of the group I have been to Tea and Lunch at the Sagamore, Proctors in Schenectady, lunch at Schenectady Community College,and lunch at Grapevine Farms restaurant with additional many more events.
We have had a breakfast PJ party for several years at Fairways of Halfmoon golf course in the ballroom. We honor each one of our birthdays at a group birthday party picnic every year. I organized a Halloween party a few years ago which was a lot of fun. I have been on a weekend trip with my Red Hat (Ladies that wear red - sisters, as we call each other) to the coast of Massachusetts with side trips to Nantucket and Providence.
I can truly say being a member of one, then two, and finally back to just one Red Hat group has been an uplifting experience. I have met new friends. It has brought out my inner imagination and creativity, like opening a package with a little help.
I think the most memorable event to me is one in which one of my red hat sisters asked me to do her a favor. She asked me to make wine glasses similar to the one she had in her hand for favors for a Red Hat luncheon at The Desmond in Albany
To describe the look on my face, I can only say I was a little stunned. The clear stemmed glass had many small red hats with little feathers painted on it. I had no idea of how to do this task but said I would give it a try. A task it was. I read the directions handed to me. After a few attempts I ended up hand painting about 30 wine glass and glazing them for a successful project. What an undertaking for me - it took a lot of concentration and patience. That is why the lunch party at The Desmond is my most memorable event.
Being a member encompasses the gifts of friendship, girl talk, laughter and for me expressing my inner self by the outfits I wear. Combining red and purple clothing with accessories would normally not be my choice. That combination is enough to make you laugh.
Can you imagine what the designers (like I almost use a designer) would say about the Red Hat choice mixing a primary color and a seconday color on the color wheel of red and purple.
There have been moments at events when I definitely felt I did not act my age.
I have to admit, I have had moments where I have been embarrassed by letting loose, just laughing and laughing!
LEARNING TO CELEBRATE THE GIFT OF EACH DAY.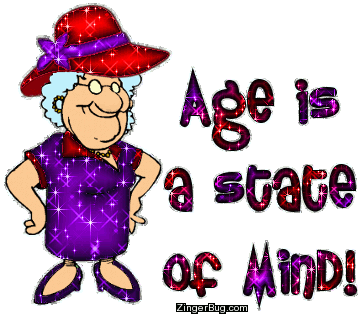 Paula Today ...
Do you have any favorite activities?
"Right now my favorite activities are camping, hiking, exercising, walking the dog and sometimes just reading. I am trying to keep up with the kids by learning how to use my Kindle Fire HDX.

In the past I was a member of the OC Ski Club for about 15 years. I did both Downhill and Cross Country skiing. As I grew older times changed and I no longer ski.

I did water aerobics and Tai Chi at the Cohoes Community Center in Cohoes. I enjoyed Tai Chi so much that I bought Dr. Paul Lam's Beginner Tai Chi dvd. It is Tai Chi at a level that anyone can do it.

I was a member of the Adirondack Hiking club for a while. I went on many hikes with that group."
bring us all back!
ELEVENTH GRADE:
Row 1: Vic Altimari; Carol Beemer; Janet Benn; Ralph Carhart; Patty Carhart; Bette Archibald; Jim Cardone - Row 2: Paula Bailey; J. Gabriel; Linda Billek; Susan Benn; Fran Bushie; Koreen Baker; Sylvia Bailey; Diane Albano; - Row 3: Harold Barger; Raymond Barger; Peter Burgess; David Berg; Lou Bruno; Jim Albertine; Kevin Boyd; Ed Bedell; Mike Altimari
TENTH GRADE:
Row 1: Mike Altimari; Vic Altimari; Koreen Barker; Sylvia Bailey; Carol Beemer; Harold Barger; - Row 2: Janet Benn; Linda Billek; Paula Bailey; Diane Albany; Susan Benn; C. Brozowski; Helen Barkman; - Row 3: Raymond Barger; Ed Bedell; R. Boomhower; Peter Burgess; Kevin Boyd; Lou Bruno; David Berg; Jeff Benn
NINTH GRADE:
Row 1: Sylvia Bailey; Diane Albano; Janet Benn; C. Brozowski; - Row 2: Harold Barger; Carol Beemer; S. Althiser; Bette Archibald; David Berg; Paula Bailey; H. Barkman; R. Barger; - Row 3: Vic Altimari; Ed Bedell; Mike Altimari; Peter Burgess; Lou Bruno; Kevin Boyd; W. Boomhower; Jeffrey Benn; Jimmie Cardone
EIGTH GRADE:
Row 1: S. Althiser; C. Brozowski; Susan Benn; Sylvia Bailey; Carol Beemer; R. Boughton; Janet Benn; Koreen Barker; - Row 2: Ed Bedell; Terry Blakesley; Paula Bailey; Helen Barkman; Bette Archibald; Diane Albano; Raymond Barger; Jeff Benn; - Row 3: Jimmie Cardone; Leo Cody; B. Boomhower; Harold Barger; Jackie Gombel; Kevin Boyd; E. Cosmon; L. Blankenship
SEVENTH GRADE:
COEYMANS SCHOOL - Row 1: Judy Powell; Carol Beemer; Maurer; Mason; Gladney; Natalie Surrano; Kathy Frances; Lynn Sebert; - Row 2: McCarthy; Ken Peck; Barbara Winnie; Judith Cumm; Paula Bailey; Kevin Wilsey; Legrand Irwin; Kier; - Row 3: Covey; Robert Samsel; Ed Bedell; Jim Nolan; Cutright; Richmond; Dave Irwin; Jay Polverelli; Burbaugh